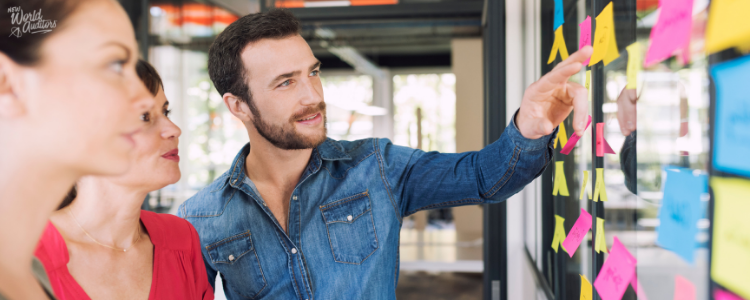 Don't be scared of a quality management system or ISO 9001! The benefits outweigh the fear!
---
Don't let fear scare you from implementing a quality management system
There are so many benefits of implementing a quality management system that are overridden by fear of the system itself. I have had the pleasure of working with hundreds of businesses who are reaping the rewards of an effective system, so I want to share with you the 5 key areas I see as beneficial.
1. Systematic
To me, systematic means that there is a consistent step or process of steps in place. My favourite word is consistent! Consistency is beneficial for you as a business because then your customers or clients are receiving a consistent service, a consistent product, no matter who they are dealing with.
If you have a systematic process and you have systems in place, it will be the same each time, even if there are diversions along the way, it will still follow that systematic process.
Having this systematic approach feeds into the next 4 benefits. In fact, they all work together.
2. Proactive Improvement
If you have a systematic approach, improvement is embedded within your quality system. The system ends up cyclical, like your Plan, Do, Check, Act or a continual improvement cycle.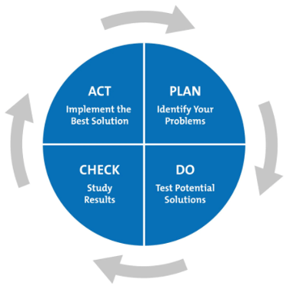 When you have a systematic approach, part of that approach is checking or evaluating what has been implemented. Because you have a systematic approach in place, you actually have something to check. If you were just going through processes ad hoc and making them up as you go, you may not actually know what process was followed.
So how can you check it?
I guess you could check it when you get customer complaints, if that's how you want to work? By having a systematic process and a proactive improvement process, you're not going to rely only on customer feedback or complaints.
Following a systematic approach gives you the power to proactively check and improve your systems.
3. Removes Stress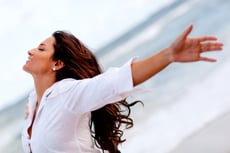 Now because you have a systematic approach and proactive improvement in place your stress levels will be reduced. In fact, your entire team's stress levels will be reduced. I already feel relaxed writing about this.
I'm less stressed because I know what the system is and I know what needs to be done. My team knows what needs to be done. My team knows what's to be done. They are open to improving that process and making it even more stress-free for them. This then actually leads to point 4!
4. Your Team will love it
Your team doesn't want to be running around trying to figure out what to do as they go, bickering with each other while they try to figure it out! They want that stress-free environment we just talked about too!
I was at my hairdresser's recently and I was talking to my stylist who had only been working at the salon for a couple of months. I asked her how she was enjoying working at the salon. Her response surprised me! She said that she was finding it very stressful as the salon didn't have any systems in place!
Well, this conversation was going to go right up my alley! So of course, I had so many questions then. She went on to tell me that there was absolutely nothing in place. Starting right from the front reception desk. There was only a petty cash tin and a calculator. There was no CRM in place to manage client bookings, product purchases, or colours and styles – absolutely nothing.
To add to this, the owner of the salon recently decided to take 3 months off. She just left 3 staff members to run the place without any systems in place. Now they have clients coming in and they have no idea what colour or style or products they normally purchase.
They don't even know who the suppliers are or what the process is for ordering products for resale or use in the salon. My stylist is relying on her experience as a salon owner previously for this. They are then running out of product and of course receiving complaints from customers.
The team is super-stressed as everything they are doing is reactive instead of proactive.
5. Your Customers will love it
What we've discussed in the previous points then of course always impacts the customer. When you have systems in place, proactive improvement, a stress-free work environment, and happy staff, this will go a long way to having satisfied customers.
Your customers will receive consistent service, products, and communication from all team members. They will have a stress-free experience too!
I always remember a hotel I stayed at in San Francisco years ago where I was for 5 nights. Every morning I went down to their café and ordered the same breakfast. For 5 mornings that breakfast was different every time, despite ordering exactly the same menu item.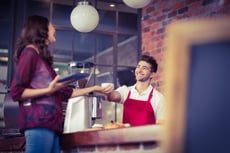 There was no consistency in what they were providing to me, the customer. I don't know what was going on, however, they obviously didn't have a system or process in place that ensured the same 'product' was being delivered did they?
I was sort of enjoying it by the third morning, to be honest, as I was always eager to see what I'd get for breakfast.
To finish off did you notice when I went through these five areas that I did not refer to any of the ISO language? I didn't even mention ISO 9001 or any of its clauses. This is because you don't need to be scared off by the language and the requirements that they use.
Understanding these simple concepts shows you the benefits to your business, yourself, your team and your customers, so why wouldn't you get on board?
If you want to get some quality into your business enrol in one of our quality courses now.
Looking for more than just training, why not work with Jackie to get your quality system the best it can be. Book in for a FREE 15 Discovery Interview here.