Change - Who Loves Change? I'll put my hand up ever so slightly 😊 I've always said with change that the only person that likes change - is the person wanting the change. Everyone else is just coming along for the ride.
---
Making the Most of the Opportunities
Note – this is an excerpt from the Auditor Training Online Facebook Live, view the video here.
Change is actually a big area within management systems as well, isn't it? Establishing, implementing and maintaining systems introduces constant change, which of course should be linked to continual improvement.
This leads me to the subject of adapting to change, particularly in the current environment that the year 2020 has brought upon us. Everyone has been impacted and had to change to varying degrees this year, so I wanted to touch on the different areas that this does impact for us and what role we play in that.
Due to COVID-19, industries, organizations and industry professionals have had to adapt to change. Some (or most) of us have had to adapt to working from home, we have to conduct more audits remotely now; and training is now more acceptable to be completed online too. There's been a lot of different vibrations, change and shuffling in the way that we think and what we traditionally believed in.
For me personally I have worked from home for many years and the team at Auditor Training Online has also. We've always been an agile, flexible company in that regards. So the transition for us was not huge at all as we already had systems in place.
Remote audits
Remote audits were of course a different story. Most of my audits this year have been conducted remotely. As this was new to me, I have had challenges and I've had to adapt the process that I follow for my audits.
This brings the thought to mind that this type of change does challenge you to review your current systems and processes and see what does work and what doesn't work. These changes force us to do this and adapt and along with that also comes improvements, which is what it's all about – continual improvement.
Spinning these challenging times into a great opportunity for us all to look at what we've been stuck doing for years and thinking this is the only way we can do it. It's forcing us to have a long, hard look at ourselves and challenge those traditional thoughts and look for something different.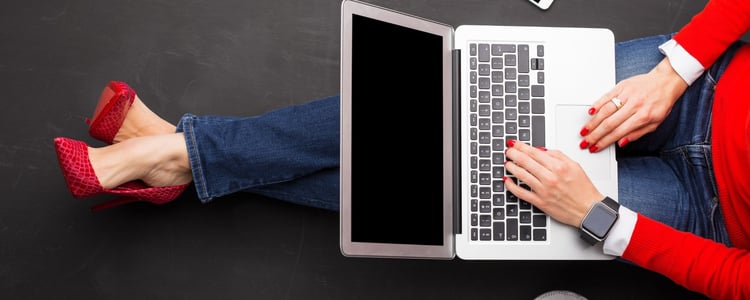 Online Training
Another area of course that has challenged our way of thinking is training. Auditor Training Online has been delivering online learning since 2013, so this is not new to us at all, however we are always learning and adapting. We have to!
Online training has been a challenge to some individuals, corporate and government organizations though. Especially those that are used to the more traditional classroom training. I can look back even at myself and can see that in the past I still delivered classroom training in-house to corporates and government organizations, instead of supporting them to understand the benefits of online training as an option.
Of course, sometimes until we are forced to try something new, we don't always realise that potentially there are better options out there for us.
Now we have corporate and government departments coming to us and they're actually putting their teams through training online and of course, they are loving it. They have been forced to get out of their comfort zone and try something new. Then they actually realize that this is a better solution for them.
We have these old beliefs that hold us back sometimes and until we're forced to try something new, then we realize that - you know what, this is actually, all right, I can still achieve what I want to achieve, what I need to achieve. The same qualifications, the same requirements, by doing it online.
Leveraging opportunities
It is really important to businesses, organizations, corporates, government departments that they are looking at their systems now because these management systems, they help businesses to identify risks, as all ISO standards follow a risk-based approach. Most importantly, and this is the area that we tend to forget sometimes is that they help us to leverage our opportunities.
What a great time in history it is for us to look at our systems and turn it around into an opportunity. Don't let it drag you down and instead ask yourself - what are our opportunities? If it's not now, what will those opportunities be when we finally come out the other end of this pandemic, in whatever form that might look like as obviously it will take different forms no matter what we're doing.
Think about what these management systems can do for you and what they can do for your business most importantly considering risk identification and leveraging your opportunities. Now is the time to improve your business management systems and make them work for you.
Upskill – turn your experience into a career
It's time to upskill. This is a huge area that a lot of people are forgetting about in this environment. We have so many people out there that have so much experience to give to businesses either as consultants or auditors. It's about sharing your experience and using that experience that you have to, as I always say, to infiltrate the world! That's what we want to do.
Take a look at the skills that you have. Don't be scared!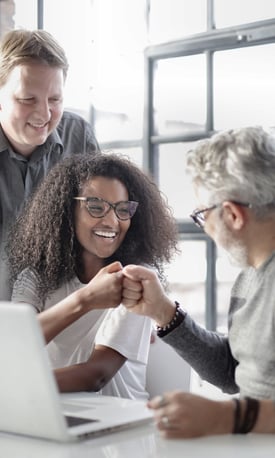 Take a look at the skills that you have and the work experience that you bring. Transform that experience into an auditing career or into a consulting career or even both!
I know you can do this - it's exactly what I did.
We have so many people coming to us with those years and years of experience it's in different industries and then they've got so much to give back. If that's you and you're thinking, what can I do now? You are at the stage where you can share your experience and I can't think of a better way to share your experience than through consulting with an organization or auditing.
It's about helping people and businesses to improve as well. It's that common goal.
If you're thinking about upskilling...
If you're thinking about online training for your organization...
If you're thinking about leveraging the opportunities within your management system and your business...
Give us a call or email us and we're only too happy to help you through.
I want to help you to transform that experience into a career and I can't wait to help you do that!