The First Step to Working on Your Business
What's the first step to being able to start working on your business?
---
How do you step away from working IN Your Business?
I had my bookkeeper here recently and she asked me "How do I step away from doing things in the business to getting time to work on the business"?
My first question was what have you got documented?
There was silence …
She went on to tell me that she had just spent an hour and a half the day before with a new employee training him on a certain process for a client. And the week before she'd gone through the same process with another bookkeeper. Now take into consideration she has 5 employees who all need training and updating.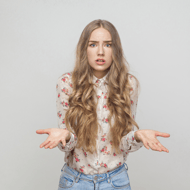 No wonder she doesn't have time to work on the business!
I asked,
"Why are you doing that? You're repeating this process over and over again – it needs to be documented!"
The first step for you to be able to step away from your business and give yourself more time is to document what you're doing repeatedly. Then processes are consistent and can be referred to at any time. Even the ones that might not be so consistent either!
I say this as my bookkeeper went on to tell me that each of her clients has a little bit of a different way of doing things in Xero or MYOB, so there would be different client processes. And in saying that there would also be some stock standard processes that overarch the business.
What's The Best Way to Document?
Two top tips that work for us here at ATOL are:
We use OneNote because it is so easy to search on and find what you're after compared to separate word documents, excel spreadsheets, or pdf documents. OneNote is perfect for Internal documentation as it's flexible and easy to update. We have found that you still need some structure to your documentation, so we have a few 'identifiers' we use such as:
How To: for the how to do something procedures and;
INFO: which is just general information and updates
This makes it REALLY clear when looking at documents to understand what their intent is.
Now, this tool is the ultimate documentation tool!
Vimeo Record has made our lives so much easier!
If your business processes are visual, like using software programs, platforms, and other online tools then Vimeo Record is perfect for you. The best part is that it is FREE!

And in this instance, bookkeeping is one of those businesses, isn't it? They live and breathe working in Xero and MYOB.
Once you've installed the Vimeo Record extension it's as simple as sharing your screen and walking through the process. We do have a rule here and that's to record the process while you're actually doing it. Don't just make it up for the sake of recording. It's more 'real' if it's recording you actually completing the process.
Once you've completed the process and stopped the recording, all you have to do is save the link in your procedure. There are no huge video files to upload or download.
The process was so simple I actually walked my bookkeeper through it and recorded a process while she was here.
A tip is to break the videos down into smaller chunks of the process. Nobody wants to watch a 1-hour video instruction! My attention span goes up to about 10 minutes, so we cut our process recordings into these smaller chunks.
But Isn't This a Huge Job?
I suppose it could be if you made it hard! If you're recording your processes as you're doing them then this saves time.
I'm not denying that it will take my bookkeeper time to get everything documented. Just think of her time recording that one process that she has had to spend 3 hours training on in just one week. Record it once, share it once, walk away!
The next time you go through a procedure or work through a document, and it's something that you want to share and pass on, then use Vimeo record and show them exactly how it's done. It's so much easier. Visually it's so much easier than stagnant screenshots with step-by-step instructions.
If you want to make the move to start working on your business, this is something you can start doing today!
Contact us if documentation makes you excited as much as it excites us!
---