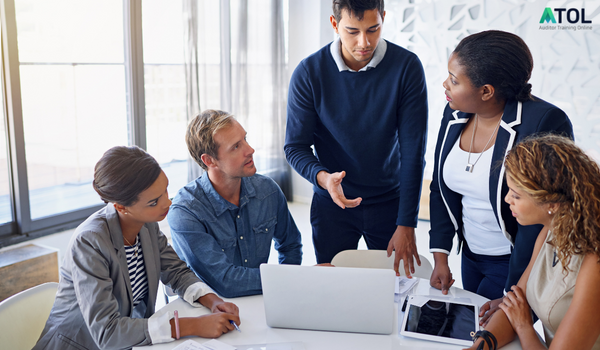 Do you want to know what an IMS or Integrated Management System is?
You have come to the right place.
Auditor Training Online's director and experienced auditor, Jackie Stapleton sits down to explain what an Integrated Management System is and how this combination of ISO 9001:2015, ISO 14001:2015, and ISO 45001:2018 standards can be used to improve any business's processes and outputs.
The formal definition is stated as management system that integrates multiple aspects of an organization's systems and processes to one complete framework, enabling an organization to meet the requirements of more than one management standard.
Traditionally an IMS is the combination and integration of required policies, procedures and processes that form part of an individual management system. So, for example, if an organization has a Quality Management System as an individual system and then they decide to add on OH&S and Environmental management systems, there are so many common clauses across all 3 ISO Standards that they can integrate these new systems with their existing Quality Management system.
Rather than having 3 absolutely separate management systems, and duplicating common procedures and processes, they can streamline their management system and do one thing that covers all 3. This provides a far more sustainable management system that supports changes as well.
I do hope that this gives you an idea of what an Integrated Management System is without too many nitty gritty details.